NEW MEMBER INTRODUCTION INCENTIVES
Got a friend interested in joining? Why not take advantage of our New Member Introduction Incentive available NOW.
Be you a Full, Associate, Life, Honorary, Weekday or Youth member introduce a new member and receive one of the following:

Introduce a Full Member and you will both receive up to £100 on your Membershjp Cards (terms and conditions apply).

Introduce an Associate Member and you will both receive up to £75 on your Membership Cards (terms and conditions apply).

Cost for Full Membership at this time: £1345 (inclusive of entry fee)
Cost for Associate Membership at this time: £1005
On Course Benefits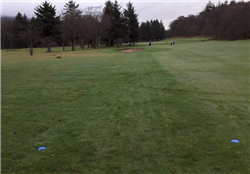 Depending on your Membership category, you will have access to a full Fixture Card with regular competitions for Gents, Ladies and Juniors. You can enter most competitions online if you are registered with
HowDidiDo.com
Full members can receive a complimentary membership for up to two junior members aged between 8 and 11. Junior members must be children or grandchildren of the adult full playing member. A new "blue course" has been established to encourage the junior membership.
As a Full or Associate member, you can bring friends and acquaintances to the course and pay a guest rate of only £10 (£5 over the winter months) Erskine is a Member of The James Braid and Dr Alister Mackenzie Society of Golf Courses, providing reduced green fees at many other courses throughout the U.K. and abroad. Extensive practice facilities not widely available at some other courses. Including practice nets, a practice bunker, putting green, chipping area, and practice fairway. As noted above a new shortened blue course has been implemented to encourage junior members.
We participate in both the Clubgolf and Get Into Golf initiatives. Schemes designed to encourage children and adults in learning how to play golf.
As a member of a club associated with Scottish Golf, you have access to a card which provides reduced green fees at many courses throughout Scotland.
As a full member you can enjoy complimentary membership for upto 2 close family members up to the age of 11. A starter blue course has now been established.
In the Clubhouse
With certain exceptions, you will have unrestricted access to excellent Bar & Restaurant facilities with a 20% discount off your drinks bill throughout the year.
We provide free WiFi on request.
You can, where available, hire the Clubhouse for private functions, including Birthday Parties, Weddings, Christenings etc.
We have a very active Social Calendar, including a Burns Supper, Tribute Nights, Quiz Nights, Sportsmans Dinner and Christmas Dance.
These events are open to all members and guests.
Refurbished changing and locker facilities, including day lockers are available to members and visitors. Shower facilities and towels are also available for members and visitors use at any time.
Additional Benefits
Members can pay their Annual Subscriptions in regular monthly payments as opposed to a lump sum, by joining Premium Credit Ltd. Although Premium Credit Ltd charge a small administration fee, you won't have the hassle of paying your subscriptions in full just after Christmas. Our Managing Secretary will be able to provide you with further information if required.
We have our own Twitter, Instagram and Facebook accounts.
We have introduced Lifestyle Membership available as a method to "Get into Golf" on a one year basis, for golfers who cannot commit the time or resources to a traditional membership category initially.
For further information and cost of Membership, please contact our Managing Secretary on 01505862302 (Option 1) or email: secretary_erskinegolfclub@btconnect.com
Professional Services
At the club, we are fortunate to have a PGA Professional on-site who is able to assist you with advice, golf lessons, new equipment, club repairs and regripping service.

As well as having a well stocked shop, our Professional is also a member of Foremost Golf which is the U.K.'s largest golf retail group with over 950 stores throughout the country. This means our members have access to golf clothing and equipment at very competitive prices.

As a member of the club, you and your visitors will receive discounted rates for trolley or buggy hire.